Home Equity Lines of Credit & Loans
Home equity lines of credit and home equity loans...what's the difference? These banking products sound almost identical, but they can be used differently depending on your needs.
A home equity line of credit (aka HELOC) is similar to a credit card. You use it, pay it down, and can use the funds again. 
A home equity loan is similar to a vehicle loan .There is a set loan amount and you make fixed monthly payments to pay the loan off. 
These two products are most commonly used for home updates and debt consolidation but can have additional uses.
Why use the equity in your home?
Your home is an asset to you, so don't be afraid to utilize it! Since there is low risk with a home, you will typically see lower interest rates with a loan secured with your home. This is a great option to use instead of a credit card that typically has a higher interest. Most banks will go up to 90% home's appraised value, and if you decide to use a home equity loan, you could extend your payments 10 - 20 years.
What can you use a home equity loan or HELOC for?
This is your home, so you have the flexibility to use the equity in your home for many reasons. Some examples include: 
Home improvements & renovations.

Long-term investments

Debt consolidation

Wedding expenses

Business expenses

College costs and education

Vehicles or recreational toys                                      

Vacations or trips

Emergency expenses       
If you are trying to decide whether a HELOC or a home equity loan is better — it all comes down to what you need the funds for and how you prefer to take care of your finances.
Typically a HELOC requires interest-only payments, meaning you have to actively make extra payments to pay the principal down. The home equity loan will typically have higher payments, but you are paying down the balance of the loan every month.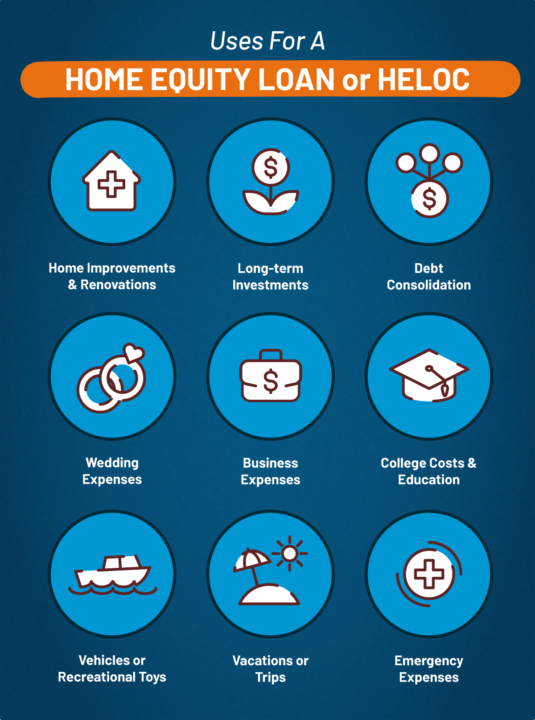 What's the best way to get a home equity loan or HELOC?
If you are interested in pursuing a HELOC or home equity loan, we are here to help! Any of our loan officers will be able to help you decide which type of loan is the best fit for you! VISIONBank even has a great mobile app that allows you to easily access your loan, transfer funds to your checking account or make additional payments.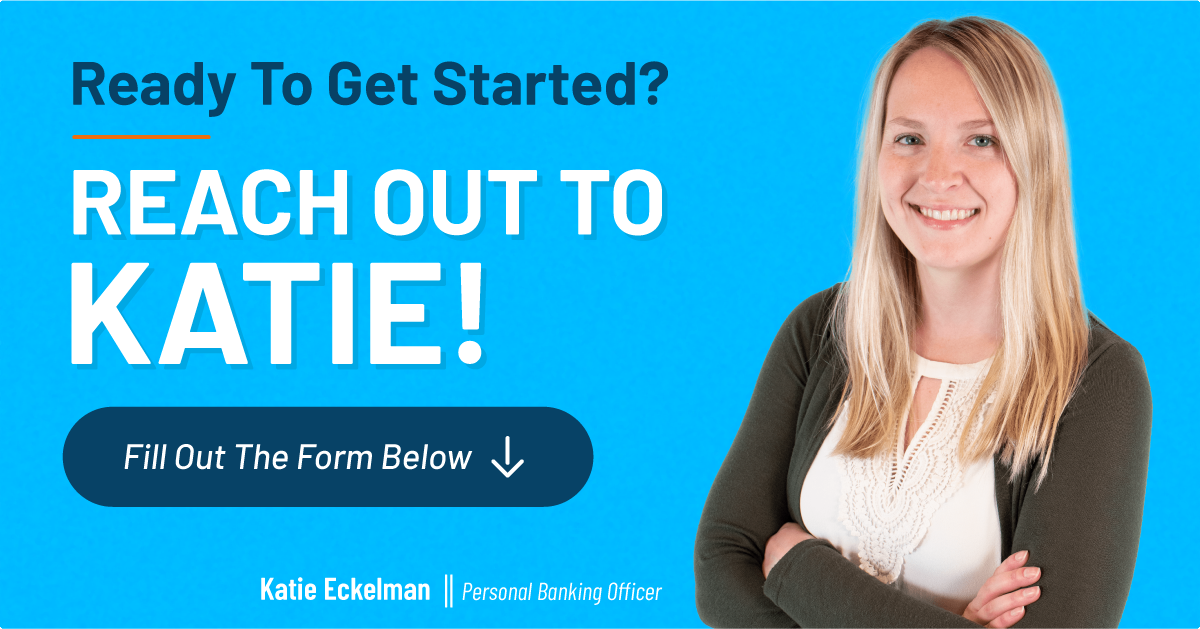 Whether you're ready to start using your home's equity or just looking to ask a few more questions, we can help. And don't worry! There's no upfront commitment needed to get started.
Reach out to us with the form below and Katie or one of our other home equity lenders will be in touch shortly.

CONTACT US