Mortgage Refinancing 101: FAQs and Expert Answers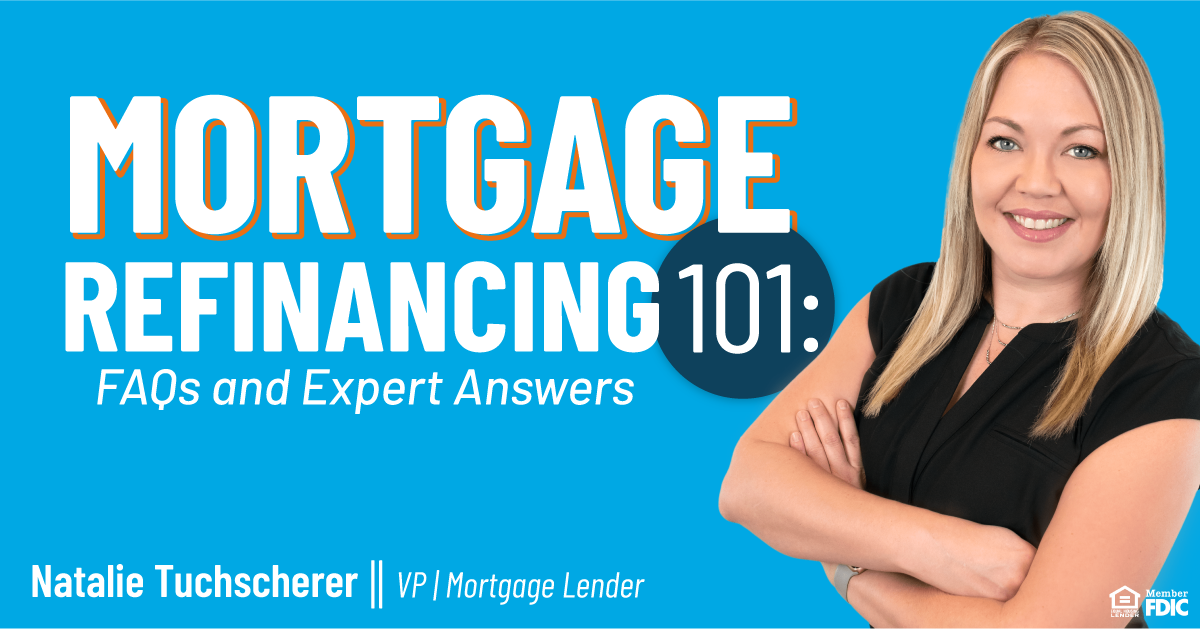 Struggling to know when is the right time to refinance, what you need, or if you'll qualify? Natalie is here to help! Check out these quick four FAQ's!
What Do I Give My Lender For Refinancing?
Typically, a mortgage lender can review a current mortgage statement and determine if refinancing is the right option for you!

Is Refinancing Right for Me?
If your interest rate is around 1% higher than current mortgage rates, refinancing can potentially save you money and help you pay off your loan quicker!
What Does It Take to Qualify for Refinancing?
Refinancing is based off the amount of equity you have in your home, your income and credit score.
What Are Benefits of Refinancing?
Lower Loan Term
Potentially stop mortgage insurance payments if your home equity is enough for a 20% down payment.
Whether you're ready to get started or just looking to ask a few more questions, we're ready to help!
Reach out to us with the form below and Natalie will be in touch shortly.

CONTACT US