Not Ready To Buy Right Now? 
Here's Why You Should Still Meet With A Lender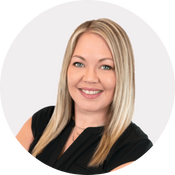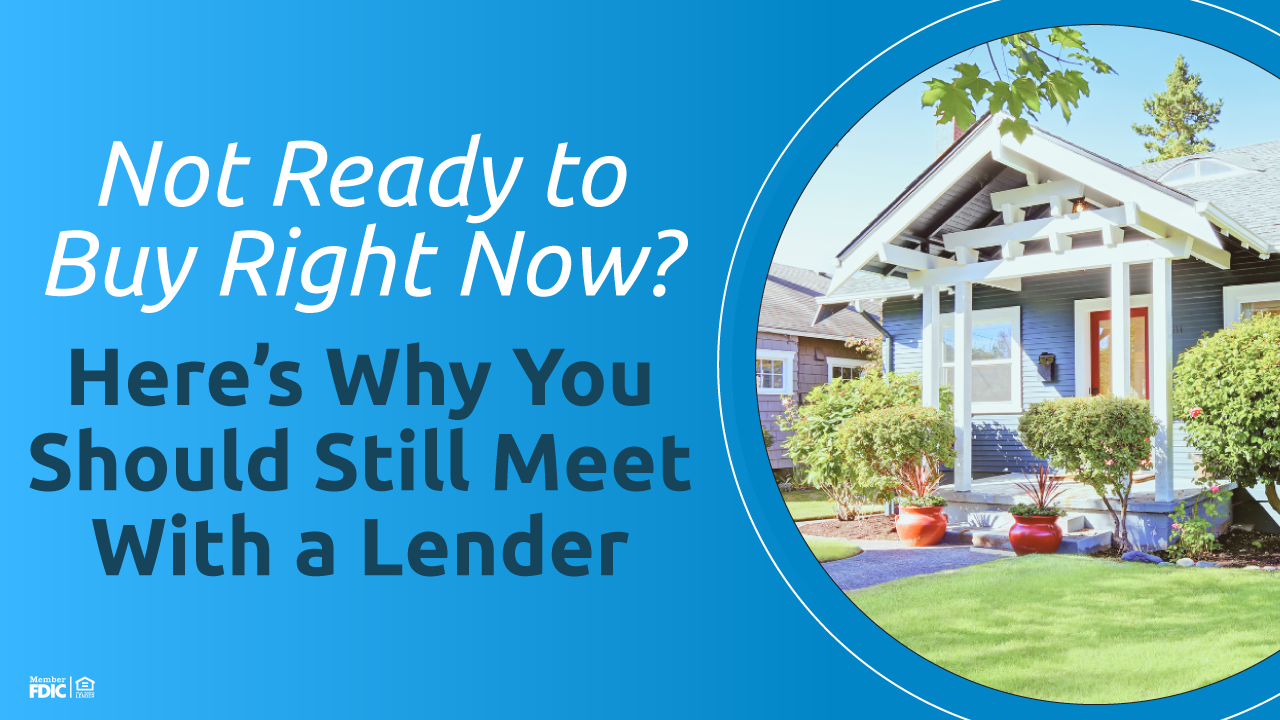 Are you planning to buy a home, but maybe right now isn't the best time for you? That's 100% okay! Regardless of when you want to buy, whether it's 3, 6, or 12 months down the road, you should still meet with a mortgage lender sooner rather than later.
1. Understand the Process
When you meet with a lender, they will walk you through the entire mortgage process - from getting pre-qualified to what to expect when you close on your home. They will also be able to answer any questions you have that might make you hesitant to buy.
Here are a few questions to ask:
What type of loan programs do you offer?
What are the costs associated with buying a mortgage?
When I'm ready to buy, what should I do first?
2. Finances, Finances, Finances
How does Debt-to-Income (DTI) affect your mortgage? How does your credit score influence your rate?
A lender will be able to run possible scenarios for you about what your mortgage payment will look like and how much you can afford better than any online calculator can. Online calculators don't often account for correct taxes, insurance, or DTI ratios . Meet with an expert lender if you're serious about buying a home in the future instead of trying to figure out the financial aspects yourself.
2. Improve Your Credit Score
Since your credit score can hold a lot of weight on your interest rate, meeting with a lender as early as possible can be crucial to ensure the best rate for you. As a mortgage lender, we have a lot of experience on how to build and maintain a good credit, and even have tools that can help you decide if paying off some debt before buying a home could benefit you - and if so, which debts to pay and how much.
3. Potientally Save Money
Wait, meeting with a lender could potentially save you money on your mortgage? Yes it's true!  By learning about the different types of loans available and interest rates, you can make informed decisions that can save you money over the life of your loan.  At VISIONBank, we always strive to give our clients the best rates and find the programs to save them as much money as possible.
Buying a home doesn't need to be stressful. By being prepared, you can give yourself peace of mind knowing what to expect when you decide the time is right for you to buy a home.
When you do decide that it's your time to buy, you will already have an established connection with a lender who understands your financial goals. They will also already know your current financial position and be ready to help you make a solid offer on your dream home with a pre-qualification letter at the ready.
The mortgage process can be a whirlwind of emotions with twists and turns, but being prepared by meeting with a lender prior to house shopping can make for a smooth experience.
At VISIONBank, we want to ensure that every homebuyer has the best experience possible. Get in touch with me (Natalie) today by filling out the form below or email me at natalie@visionbanks.com.

"I have done two mortgages with VISIONBank and both times the process was nothing less than excellent. They are tremendously easy to work with and kept us informed of what was going on every step of the way. It's great to know you can get this type of service from a local bank right here in Fargo."

Jason Dannelly