Our Top Three Tips to Fight Fraud & Stop Scams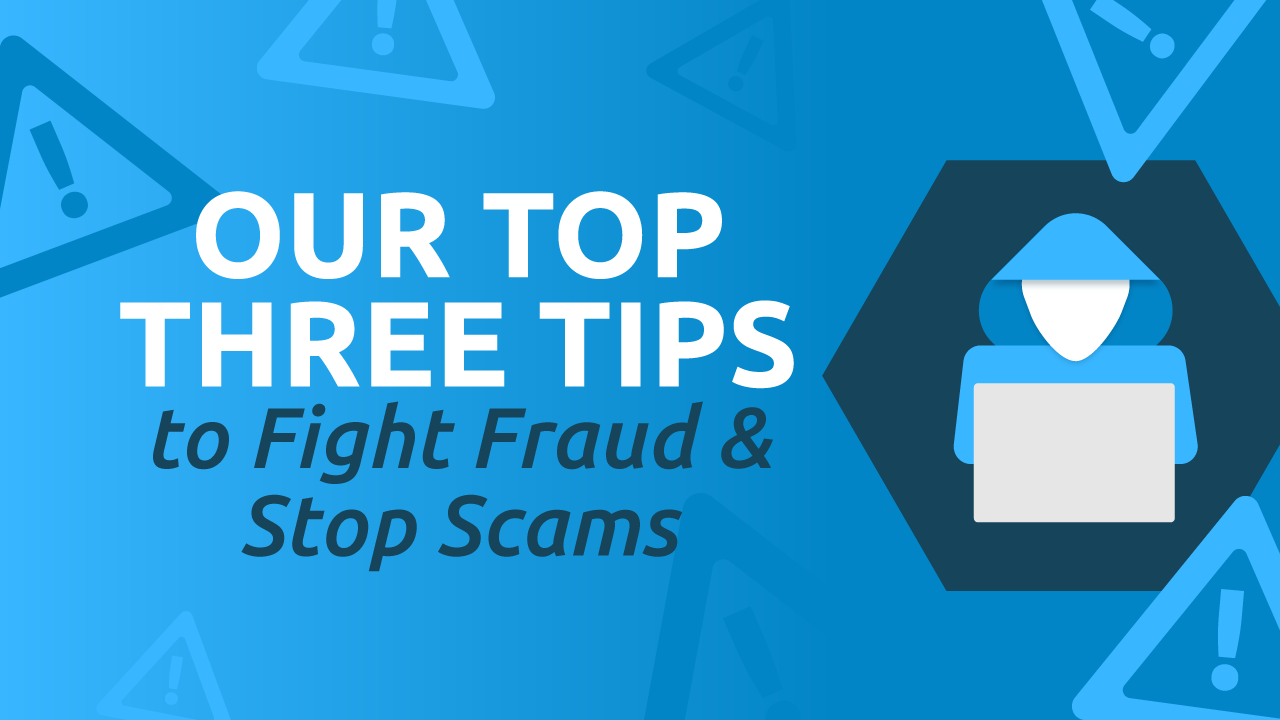 One of the most common questions we receive from clients when fraud happens is "how do I prevent it from happening again?"
Now we know this is easier said than done, especially if you're on the phone or busy, but taking the time to ask yourself a few questions can help protect you.
Who is this person saying they are or what is the company they're calling on behalf of? Did they greet you or say your name?
If you've talked to them before, does their contact information match previous conversations?
What are they asking for? Does it sound threatening, or does it have a sense of urgency?
Are there misspelled words or grammatical errors in the text or email?
If it's someone pretending to be from VISIONBank or on behalf of your account and you have even a slight suspicion – hang up and call us directly at 701-364-2020. Remember, fraudsters can spoof phone numbers to make it appear as if it's us calling. It's better to be cautious than give out any sensitive information.
2. Be Diligent in Protecting Your Information
There are several ways to protect your information from fraudsters, but here are a couple of the golden rules to keep in mind:
Never share your password, security code, or any other online logging credentials.
Do not reuse passwords, and make sure you use complex passwords that could not be easily guessed.
Have more questions on how to protect yourself from fraud and scams? Check out our blog 'Fraud + Scams: Seven Steps to Protect Yourself.'
3. Report Any Suspicious Activity or Scams
Whether you accidentally fall for a scam or believe someone is trying to scam you, help fight them by reporting it.
Is someone pretending to be from VISIONBank? Report any suspicious texts, calls, or emails by filling out the form below or on our Fraud Education Page, call us at 701.364.2020, or email our Customer Service team at cs@visionbanks.com.
Visit the Federal Trade Commission (FTC) website to submit a report on the details.
Report the scam to your local police department.
Go to Internet Crime Compliant Center (IC3) and report any cybercrimes.
If your information was stolen - such as your Social Security number, credit card, or bank account information, you can freeze your credit by contacting the three credit reporting agencies.
Reporting scams – not just the ones that are successful – creates awareness about different techniques and strategies fraudsters use and helps fight fraud.
Have Questions or Need Help?