SCOUT'S KIDS CLUB
Scout's Kids Club is a VISIONBank exclusive program that is paired with an approved savings account and offered to kids 17 years of age and younger. It provides learning activities, promotes volunteer work, and offers opportunities to earn prizes throughout the year. Your child will also get a signed card and special gift from Scout on their birthday every year! Scout's Kids Club is a great way for kids to learn about savings, while having fun along the way.
Stop by a VISIONBank location to sign your kid(s) up today!
At VISIONBank's South branch we have a couple of friendly black Labradors named Scout and Piper that come to work every day.
Scout is our official greeter and loves her consistent visitors! Scout was born on June 4, 2010 and joined the VISIONBank team at just 7 weeks old. She was the smallest puppy in a litter of ten, and she formed an instant bond with her owner Dan.
Piper is Dan's "big" puppy that was born on March 18, 2015. While Scout is more relaxed and composed… Piper has lots of energy and a spunky personality! Together they add to the inviting experience of walking into VISIONBank. Outside of work, they enjoy hunting birds with Dan.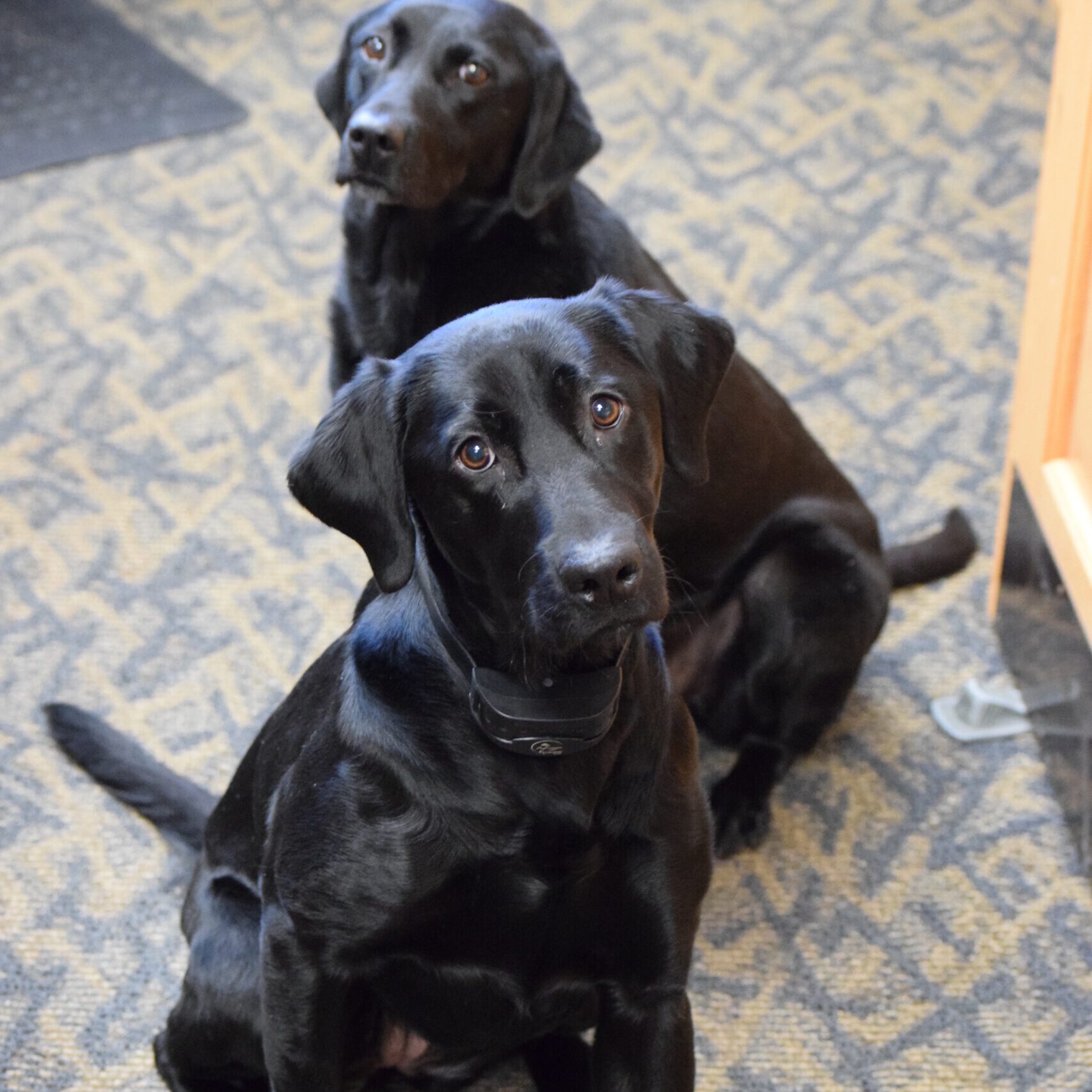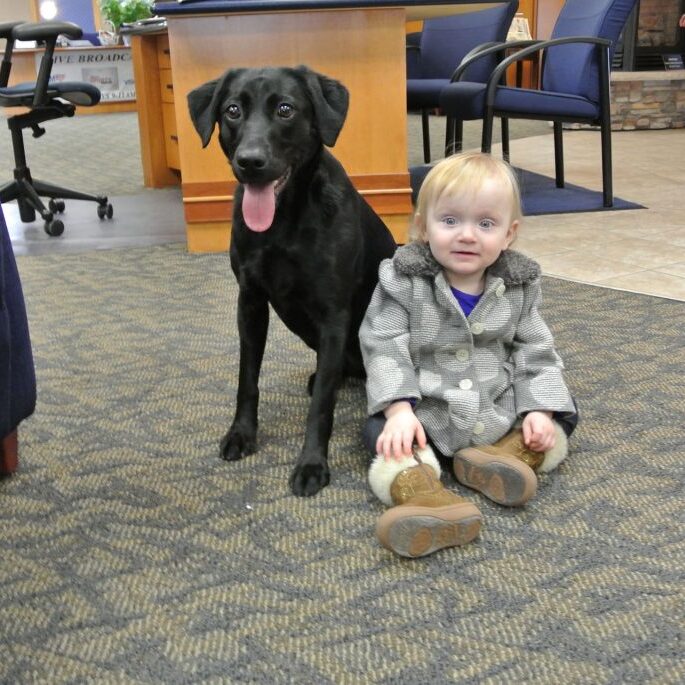 The routing number for all VISIONBank locations is 091311106.